Facebook
Tweet
LinkedIn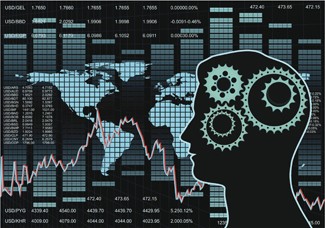 Key Points:
The RBA announced a 25 basis point (bp) rate cut following its May meeting, setting the overnight cash rate to 2.75%. This rate was kept steady during the June meeting.
The 3 Month Bank Bill Swap rate was unchanged at month end, being priced at 2.99%
The 10 Year Bond rate rose by 27bp to end the month priced at 3.36%.
Australian Equities recorded heavy declines in May, with the price of the ASX All Ordinaries Index falling by 4.93% while the S&P / ASX 200 Price Index fell by 5.10%.
Australian Listed Property declined by 3.75% yet still managed to outperform the broader ASX 200 Index by 1.35%.
Many of the major regional equities markets posted strong results in May, with the FTSE 100 Price Index (UK) posting the strongest gain of 2.38% while the S&P 500 Index (US) gained 2.08%.
The TOPIX (Japan) and the Hang Seng Index (Hong Kong) were the poorest performers for the month, posting returns of -2.52% and -1.52% respectively.
Commodities prices continued to fall, with the gold price declining by 6.02% (in $US terms) and the $US Oil Price falling by 1.59%. Overall, commodities declined by 1.13% for the month as measured by the CRB Spot Commodity Index ($US).
Following the May interest rate cut by the RBA, the desirability of the Australian Dollar waned triggering a sell off. The worst declines were recorded against the USD, down 7.69%, and the Euro, falling by 6.54%.
Overall, the Dollar declined by 5.61% as measured by the Trade Weighted Index.
US equity market volatility increased with the VIX Index gaining 2.78% to end the month priced at 16.30.

Please click on the following link to gain access to this resource.



Click here for a Market Report – 31st May 2013



Source: Zenith Investment Partners





28th-June-2013